Have you heard the buzz around human-centric lighting? Most lighting professionals know about the hype about human-centric lighting, or HCL. But what is it, exactly? And, what does lighting have to do with our health?
Some people think of it as a young technology because so much about how it affects human health is still unclear or unverified. Although more research on its human impact is still needed, the human-centric lighting market is projected to hit USD 3,655 million by 2024. That's no shot in the dark! It's growing that fast and furious.
Want to know more about the importance of correct lighting and its possible effects on you or your employees? Read on to find out why HCL is trending in home and office spaces.
What Is Human-Centric Lighting?
It's easy to see how certain lighting can strain our eyes, raise our body temperature, or create ambiance in a room. Yet, studies show that we spend a large part of our lives indoors, making it critical to understand how lighting can affect our well-being.
A simple way to define human-centric lighting (HCL) is to say it is a holistic strategy. It examines all aspects of lighting's impact on a person's health, productivity, and comfort in their workspace. What do we know about the effects of HCL on human health? We know that poor lighting has been shown in studies to have significant health impacts, particularly on our circadian cycle.
An Explanation of Human-Centric Lighting
Humans need natural light. Vitamin D, which is necessary for calcium absorption, increases with exposure to sunlight. Natural light boosts our productivity and vitality. It also can fight depression. Natural light influences how much sleep we receive and our Circadian rhythm. And, this affects our health.
Circadian rhythm, also known as our sleeping and waking cycle, is a 24-hour internal clock. Light and darkness affect the circadian rhythm.
HCL, also known as circadian lighting, is beneficial to human health and well-being. HCL's concepts center on increasing user comfort, improving mood, and increasing productivity. Tunable LED, or light-emitting diode fixtures, are easy to change to resemble sunlight to achieve HCL. Tunable LED lights come in a variety of color temperatures (CCTs), as well.
Having too much or not enough exposure to particular forms of light can harm us over time. Human Centric Lighting is a hopeful resolution to this issue that faces most individuals.
Types of Human-Centric Lighting
Tunable white light allows the user to alter the strength and color temperature of the lighting to replicate natural light. This is one new element that frequently comes up in discussions about HCL technology.
HCL technology will help you to create this balance, and its intelligent controls are a big part of that. Lighting systems have the potential to become more human-centric as they become more advanced and automated. An example would be using a wireless keypad. A consumer can change the light intensity or shade position with ease.
Lighting design straddles the line between art and science. Designers can light a room for beauty and effectiveness while understanding how to apply lighting science for the right outcome.
Human-Centric Lighting in the Workplace
Lighting systems trying to take advantage of our circadian rhythm are being installed in offices all around the world.
Typical of modern office lighting, light emitted in blue wavelengths suppresses the release of melatonin, one of the hormones that cause us to feel fatigued. We can boost alertness and attentiveness by using white light with a blue component that mimics intense sunlight.
In contrast, minimizing blue light on our phones at night and surrounding ourselves with the soft warm glow of a bedroom lamp makes it easier to transition into sleep, allowing our bodies plenty of time to rejuvenate.
Recently, there has been a lot of research done on enhancing workplace productivity. It's suggested that businesses can enhance the productivity of their employees in the workplace by imitating natural lighting.
LED lighting has become so popular in offices that it is now installed everywhere. Even when we spend the entire day indoors, it is possible to provide a range of intensity and color spectrum to mimic the passage of sunshine throughout the day. This causes the light to give us the signals that regulate our body clocks.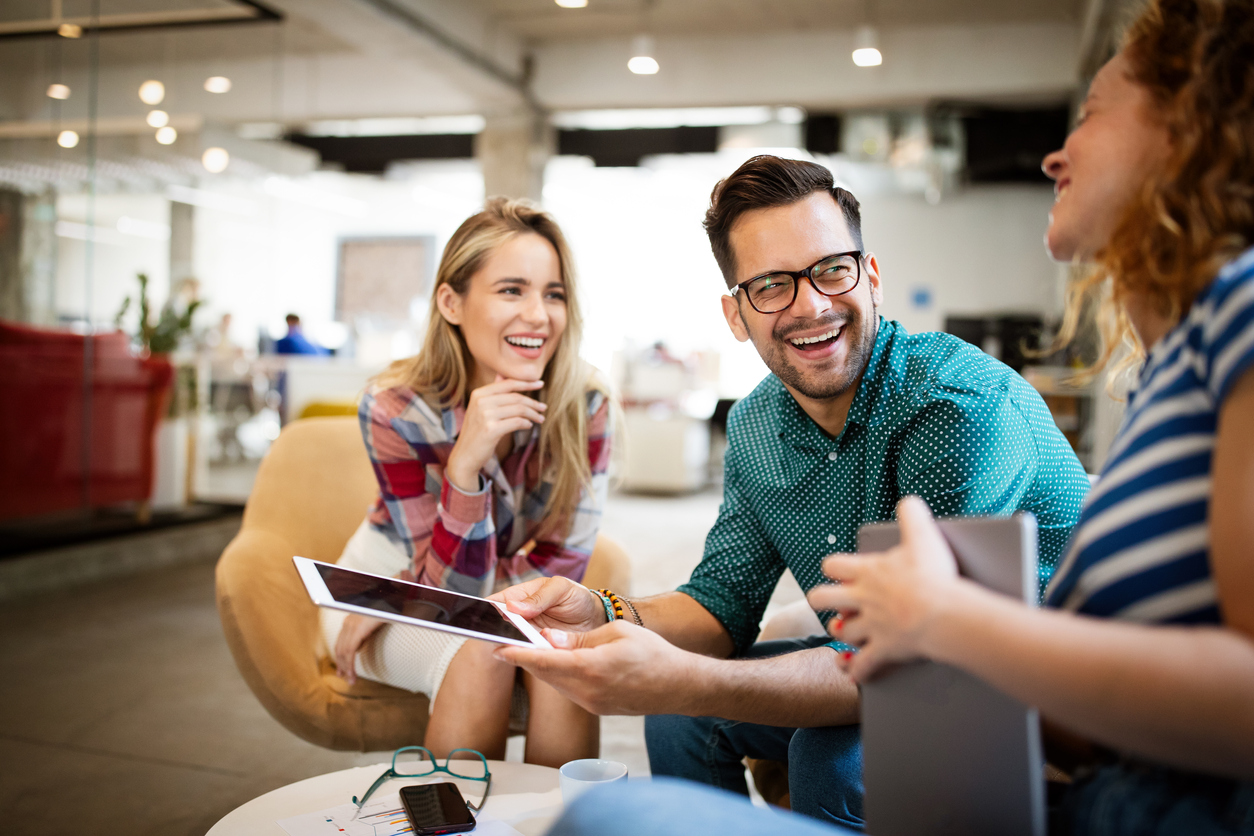 Should You Buy Human-Centric Lighting?
Even though there is still much to understand about light and how it affects our health, many experts say HCL has a bright future. Human-centric lighting is a lighting option worth investigating.
Because most people spend the bulk of their time indoors, they must find a means to get the light they need at the appropriate times. According to what researchers have learned, HCL appears to be a viable substitute for natural light.
With this understanding, it's impossible to overlook HCL's potential and how we can use light technology to enhance our lives at work and home in a seamless method.
Adjustable lighting settings will be the future of lighting control. Soon, human-centric lighting standards might let you know what you need. It may inform you that you require direct desk lighting with enough blue light to keep you alert and focused.
Architects, interior designers, constructors, and other professionals should explore adopting HCL as a new method to approach lighting while scientists continue their research. Our bodies are sure to appreciate HCL's many advantages.
Human-Centric Lighting May Help You Get Your Rhythm Back
There is much to be said for human-centric lighting and how it can help us. With so many benefits for our health and wellness, it is worth considering. With the advancement of HCL, we can get our circadian rhythm in sync and go with the flow nature intended for us.
If you want to get your rhythm back, check out our lighting options. Or, contact us for more information.
Top Rated Wholesale LED Lighting Supplier – Lighting and Supplies
As one of the best wholesale lighting distributors in the United States, Lighting and Supplies provides a wide variety of indoor and outdoor light fixtures to accommodate all of your customers' commercial and residential electrical and lighting project needs. For electricians, contractors, lighting engineers, project managers and more, we can help source the lights you need by providing a lighting quote or creating a proposal for the right lights in your lighting specification process or next lighting design project.
Click here for more information about Lighting and Supplies.
Need help? Contact us today at 888-325-4448 or email us at [email protected]!